Reverse osmosis water filter 7-Star Energy+
The brands plant of WaterCell™ with water energizing
This reverse osmosis delivers up to 570 Liters per day and does not need a pump at all. This allows easy installation without the need for a power supply. The pressure of the tap water alone ensures that you always have enough water in your 3 litre tank.
This reverse osmosis water filter 7-Star XRS7M from WaterCell is equipped with seven stages of filtration for you. The following filter stages are involved:
1st stage: sediment filter with 5 microns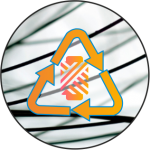 The sediment filter consists of a high-quality polypropylene fleece and has a filtration size of 5 micron. This is determined by the size of the pores, which absorb coarse particles particularly effectively and thus bind them. These include, for example, sand, sludge, rust particles and mechanical impurities from tap water. The sediment filter is made of a high-quality plastic polymer, which is particularly resistant to chemical influences and at the same time minimizes the development of microorganisms. Recommended replacement approx. every 6 months.
2nd stage: Activated carbon block filter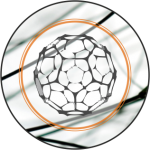 The activated carbon block filter is produced under pressure and high temperature. The activated carbon is bound in this way and has a special surface structure which perfectly complements the activated carbon filter. It reinforces the filtration of the activated carbon filter and thus minimizes further chemical impurities in the tap water before they can enter the membrane. The activated carbon filter permanently removes chlorine, pesticides, organic substances, certain salts and heavy metals from the water. Recommended replacement approx. every 6 months.
3rd stage: sediment filter with 1 micron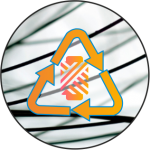 This ultra-fine sediment filter has a pore size of only 1 micron and thus retains even finer particles from unfiltered water. This mechanical PP filter cartridge removes impurities up to 1 μm (one thousandth of a millimetre), such as pollen, sand and dust. Recommended replacement approx. every 6 months.
4th stage: membrane with 150 GPD
This membrane forms the heart of the reverse osmosis system and consists of a multi-layer laser-perforated polymer film. This gives it a microscopically small pore size. The water is forced under pressure through this semipermeable membrane. Since each molecule dissolved in water is smaller than the actual water molecules, the pore size is chosen so that only the water molecules can penetrate the membrane. The excellent osmotic membrane filtration is the most important element of the system. Water filtration takes place at the level of water molecules. All types of pollutants, including carcinogenic and radioactive substances, are permanently removed from the water. Any unwanted foreign matter is therefore not allowed to pass through. Whether germs, nitrate, nitrite, uranium, drug residues or simply lime – all pollutants are reduced or removed from the tap water. It enables a good filter rate (150 GDP). GDP means gallons per day and is here converted to litres. Recommended replacement approximately every 4-6 years.
Stage 5: Activated carbon after-filter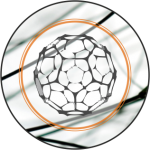 The activated carbon post-filter contains activated carbon particles, which are extracted from special coconut shells. It ensures a balanced taste and a pleasant freshness of the osmosis water. It also eliminates odour. Recommended replacement approx. every 6 months.
Step 6: Re-mineralisation cartridge
This brings filtered out minerals back into the water. These are the natural, soothing minerals like: sodium (sodium), potassium, calcium and magnesium ions. Recommended replacement approx. every 6 months.
Step 7: Energising cartridge
This bio-ceramic structure donor rebuilds the natural structure of water by using the energy of the solar spectrum. Ceramic bioceramic spheres emit radiation in the infrared spectrum of far-infrared rays, which leads to resonance with water molecules and other organic molecules. The energy released is intended to promote the reconstruction of the body's own immune system in the organism. It is also said to have a positive effect on the blood system and encourage the development of new cells. Recommended replacement approximately every 12 months.
The pressure gauge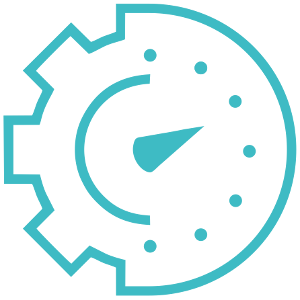 For safety and comfort the WaterCell 7 Star is additionally equipped with a pressure gauge. The manometer enables continuous measurement of the operating pressure. It therefore facilitates service and inspection after changing the filters.
Why purified water?
Water is the most important solvent in the human organism. Water enables the transport of oxygen, enzymes, ions and minerals through our body. Therefore, the proper functioning of the human body depends on the water quality. The introduction of the latest outstanding WaterCell™ technology brings benefits in reducing the cost of daily water purification. The WaterCell system restores the natural content of useful minerals in the purified water and brings the natural structure of the water back into balance.
This reverse osmosis from WaterCell™ provides you with ultra-pure water of the highest quality, thus improving the absorption of nutrients. It returns essential minerals of organic origin into the filtered water. The system also removes lime and sludge from the water. This ultimately leads to energy savings and extends the life of your household appliances. Just think of the kettle or cooking pots on which lime tends to settle. This system also removes inorganic minerals from the water. Inorganic minerals are not absorbed by the human body. These include minerals that are responsible for water hardness and the formation of lime in water.
If you then use this filtered water for your coffee, tea and also for your favourite dishes, you will certainly notice an improvement in taste. Stains visible in tea belong to the past.
This system works without electricity. It is therefore very quiet, saves costs and requires little maintenance.
The 3 litre tank always fills up on its own and therefore provides sufficient water, even without a pressure pump.
Technical data of the 7 Star reverse osmosis units
Filter Modell: WaterCell™ XRS 7M
Number of working stages: 7 stages
Technologie: Excelled™ Filtration
Water temperature Working area: from +2° C til +38° C
Operating pressure: from 2.5 to 6.0 bar
Capacity : 570 litres per day (GDP150) . Increased from previously 280 l/day (GDP100)
Types of filter cartridges: mechanical filter cartridge – activated carbon cartridge – precision mechanical filter cartridge – osmotic membrane – in-line post-carbon filter cartridge – re-mineralisation cartridge – bioceramic water structurer (energy cartridge)
Replacing the filter cartridges: mechanical filters every 6 months
– Activated carbon cartridge every 6 months
– osmotic membrane every 7,000 litres (approx. every 4-6 years)
– Post carbon cartridge every 6 months
– Water re-mineralisation cartridge every 6 months
Maximum salt content of water: 1000 ppm (1 g/l)
The values refer to operation under the following conditions: Water hardness < 85 mg/l; TDS < 1000 ppm; free chlorine < 0,1 ppm; SDI < 5; pH 3 – 11; Fe Iron < 0,01 mg/l; Manganese Mn < 0,05 mg/l; Turbidity < 1NTU
Here is an overview of the data:
Field of application:

Aquaristics / Household

Persons in the householdt:

2-3

Speed:

~ 570 Liter /Tag

Filter levels:

7-stages

filter size

: 10 Zoll

Membranen:

150 GPD

Power supply:

NO

Tank:

Yes

min. pipe pressure:

1 Bar

Wastewater ratio:

ca 1:3 til 1:4

Dimensions (W x D x H):

Width: 400 x depth: 150 x height: 460 mm (height varies depending on how you place the cartridges on the unit)
Tank: 235 mm (diameter) x 345 mm (height)

Weight:

kg
You can see how easy it is to install installation instructions
or
h I E R for this device.
Parts list for 7 Star
1 housing with manometer, membrane housing, 1 carbon filter
1 filter (2 in 1) = elimination of taste and smell + mineralization
1 membrane 150 GDP
1 stainless steel faucet with 2 connections
1 tank 3 litres
3 pre-filter housing semiting 3 filters:
1 sediment filter 5 microns (white)
1 activated carbon block filter (with plastic skin)
1 sediment filter with 1 micron (white)
accessories:
1 Teflon or hemp sand
1 tank valve
1 shut-off valve (water connection for system)
5 connection hoses 1/4 inch in 5 colours
1 2-part end chelle with 2 bolts and 2 nuts
1 Adapter for intermediate installation with seal (T-shaped adapter)
6 Quick Release Clips (U-brackets)
This post is also available in:

Deutsch (German)

English
Español (Spanish)